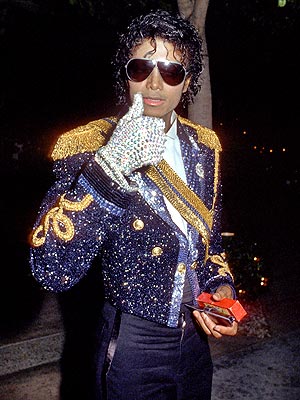 With the now almost absent coverage of the Iranian election crisis by the American media, one is left to draw only one conclusion- that Iranians are
huge
Michael Jachson fans. Although obviously in mourning, there is no doubt they could have had a beautiful courtship if only they had the chance to be introduced. Iran, of course, would have made the first move. Michael would have blushed and possibly giggled.
After two and half weeks of Iranian protests, there seems no
end in sight to the protests or the government backlash. On Monday, Iranian President Mahmoud Ahmadinejad added a new spice to his bullshit casserole. The Fars news agency reported Ahmadinejad as saying the death of Neda Agha-Soltan was "suspicious". Iran's Ambassador to mexico, Mohammad Hassan Ghadiri, added ". . . if the CIA wants to kill some people and attribute that to the government elements, then choosing women is an appropriate choice, because the death of a woman draws more sympathy".
Although the CIA denies any involvement, it's clear that our boys in polyester suits are earning their keep. What better way to drag the spotless reputation of the Republic of Iran through the mud? Then it should only be fitting, folks, that Iran would send it's own team of cracker-jacks over to the States for some Bourne Supremacy styled ass kicking. Their target? - Michael Jackson.

Apparently this was done as an attempt to throw off the Western media to the growing discontentment in Iran. What better way to alter the 24-hour streaming news giants like CNN and MSNBC than to kill an icon of the 1980's? Even Al Jazeera can't mask the awful truth, though. The truth that Iran had Michael Jackson killed to divert the spotlight. That or they caught him in bed with Israel.